all Bright Beginnings staff support our mission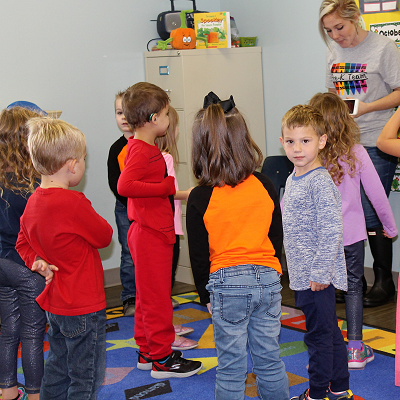 Bright Beginnings Philosophy:
We believe that parents are the primary educators of their children spiritually, physically, socially, and emotionally.
We believe that the Holy Bible is God's inerrant Word. (2 Timothy 3:15, 2 Peter 1:21)
We believe that the Christian Preschool should cooperate with the parent to provide Christian Education for the child. Compromises will not be made when philosophy is based on Scripture.
We believe Christ died and rose again for the salvation of children and adults. (John 3:16-19)
We believe that the Bible and religious training are a part of every aspect of the Christian Preschool program.
If You Agree With Our Philosophy
we invite you to apply for a position at our school

Please click on the PDF link at the left to access our employment application.  Once completed you may drop it by the office during our regular office hours.  If you have any questions, please contact us at (770) 466-2770.
We look forward to speaking with you!
But the goal of our instruction is love from a pure heart and a good conscience and a sincere faith.